Starter

Perigord Salad (salad, tomatoes, eggs, gizzards, walnuts and croutons)

12€

Aumônière of goats cheese with caramelized apples

12€

Country platter (salted ham, duck foie gras, warm gizzards)

14€

Duck foie gras home made (1 person)

12.50€

Cep mushroom omelette with green salad

13€

Our Laden Plates

Fish of the day

20€

Tournedos with Chef sauce

20€

Calf sweetbreads with Chef sauce

22€

Duck fillet with Chef sauce

18.50€

Duck confit

16.50€
Cheese
5€

Choice of dessert

7.50€
We inform our customers that the ingredients are fresh.
We inform our customers that our beef is of french origin.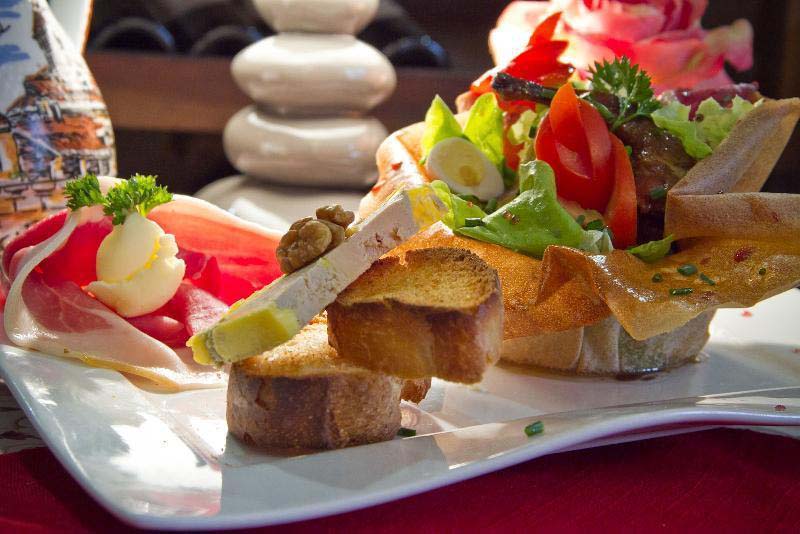 Don't hesitate to ask for more details about our menus!